On the Other Side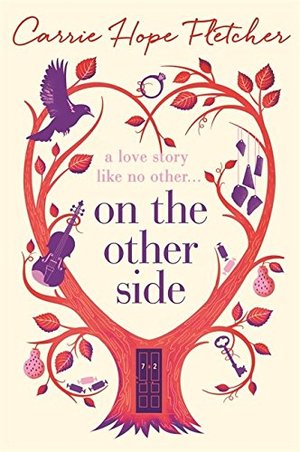 Reviews
@chloeblevin
Reviewed: 2017-01-01
Read from December 4th 2016 - December 7th 2016
This book was endearing and whimsical. Although it didn't have the strongest plot or characters, parts of the writing were very beautiful (at times). Although a lot of the metaphors were whimsical, others fell completely flat. Awkward wording, long sentences, odd comparisons.
Carrie is a young woman, which you can see in her writing. The voice in the novel suited Evie perfectly... when she was young. There wasn't much difference between young Evie's voice and her older counterpart. I do recognize that it is harder for someone to figure out how to write in a voice much older than their own, but it was difficult to see the change in Evie other than what we were outright told through plot and dialogue.
I also didn't appreciate that it was pretty much a self insert novel. A book about a blonde female with brown eyes (which Carrie has complained about there being a lack of in literature previously), who is comfortable with her weight, even if it isn't society's ideal image. She also likes to draw (another thing which Carrie has mentioned in videos) and sweets (once again, Carrie's sweet tooth is well known). Looking forward to seeing her next novel with a new set of characters, and she'll hopefully avoid creating another character which is almost identical to herself.